Optometrist vs Ophthalmologist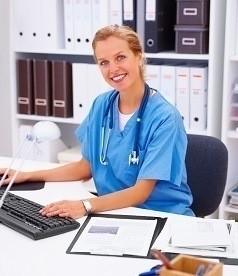 It's important to understand the different types of health professionals who test and treat vision disorders. The following information explains the differences between an optometrist and an ophthalmologist.
What Does an Optometrist Do?
Optometrists are sometimes called O.D.s. They perform general vision exams. Optometrists are traditionally trained to treat a limited number of vision conditions such as nearsightedness, farsightedness, and astigmatism. Optometrists also prescribe glasses and contact lenses after their evaluation.
While optometrists receive a doctor of optometry degree, they are not medical doctors.  These professionals obtain a license to perform eye exams, give various vision tests, write prescriptions, and dispense corrective glasses and contact lenses.
Their educational requirements include an undergraduate degree and then four years of optometry school.
What Does an Ophthalmologist Do?
An ophthalmologist can perform all the same functions as an optometrist, however they have much more specialized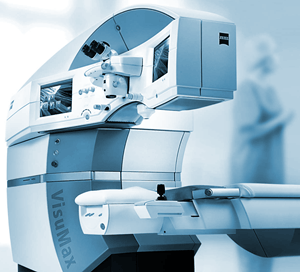 and in-depth training. An ophthalmologist is a medical doctor, and a qualified eye surgeon.  They go to college, medical school, then complete an internship.
One of the primary differences between an ophthalmologist and an optometrist is that an ophthalmologist is a medical doctor. The level of training that an ophthalmologist receives is quite extensive and requires more years of education. Eye doctors can also diagnose and treat conditions that an optometrist is not trained for.
Ophthalmologists may specialize in glaucoma, pediatric eye disorders, or in areas of neurology.
Finally, an ophthalmologist can participate in scientific research on causes and cures for eye diseases.
Which Professional Should You See?
If your eyes are healthy and you need a general vision exam, you can visit an optometrist.  Most optometrists can also treat minor eye conditions such as dry eye.  It is usually recommended for more serious eye disorders to seek the expertise and medical knowledge of an ophthalmologist like cataracts and macular degeneration.
Be Skeptical
If you have an optometrist who also performs LASIK eye surgery, be a skeptic. Optometrists are not trained in LASIK, or any other eye surgery for that matter. Only medical eye doctors called Ophthalmologists are licensed properly to perform eye surgery.  Never risk losing your vision for a cheaper priced vision correction surgery with anyone other than a medical eye doctor.