Address
LASIK of Nevada – Las Vegas South
8190 S Maryland Pkwy  #100,
Las Vegas, NV 89123
(702) 903-3448
Hours
Monday-Friday 9am-5pm
Driving Directions
We're located at 8190 S. Maryland Pkwy., Ste 100, Las Vegas, NV 89123. If you're coming from the north, head south on I-15 S, then take exit 34 for Interstate 215 E toward Airport/Clark County 215 W/Henderson. Stay left to merge onto I-215 E. In 3.5 miles, take exit 8 for Windmill Lane; stay right at the fork and turn right onto E Windmill Ln. Make the first left onto S Maryland Pkwy. You'll soon pass Aloha Kitchen Restaurant on your left. Once you see THE ROCK CENTER FOR DANCE on your left, turn left into the lot. turn left into the lot. Head straight back and turn left. We'll be on your right. If you're coming from the south, head north on I-15 N, then take exit 31 for Silverado Ranch Blvd. Keep right at the fork to merge onto W Silverado Ranch Blvd; you'll soon pass South Point Hotel Casino & Spa on your right. Continue for just over 2 miles, then turn left onto S Maryland Pkwy. In about 1.5 miles, you'll pass Grouchy John's Coffee on your right. Continue for just under a half mile, then turn right into a parking lot. Drive straight back to Totally Tiffany Nails, then turn left. We'll be just ahead on your right.
Proudly Serving Las Vegas
We are so proud to be able to offer our life-changing services to our neighbors in and around Las Vegas. Whether you're taking in the sights and sounds on the Las Vegas Strip or taking the family to marvel at the natural wonders on display at Red Rock Canyon National Conservation Area, Las Vegas is truly a city with an endless amount to see and do, and we work diligently to make sure you can enjoy it all with better vision.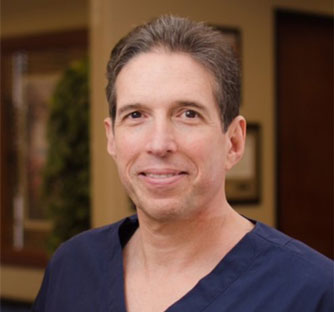 About LASIK of Nevada in Las Vegas
At LASIK of Nevada, what makes our surgical team so exceptional are our education, experience, and expertise. Led by Dr. Richard Rothman, we're dedicated to using state-of-the-art technology and advanced surgical techniques to improve our patients' vision. Having performed over 80,000 successful laser vision correction procedures, the LASIK of Nevada team is renowned for the results we provide with our eye surgeries.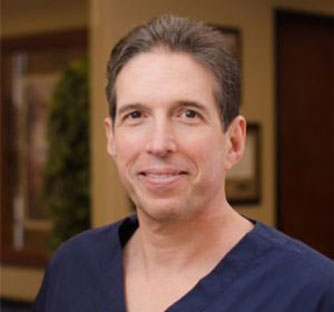 Laser Eye Surgery in Las Vegas
LASIK and PRK are laser eye surgeries that reshape the cornea, correcting nearsightedness, farsightedness, and astigmatism. During your laser eye surgery consultation, our team will walk you through the procedure and discuss which of the available options will be the best for your eyes. We'll be sure to answer all of your questions throughout your entire experience at our practice to ensure that you are informed and feel at ease. In Las Vegas, our team first provides an initial evaluation of your eyes to determine if you're a good candidate for laser eye surgery. After discussing the details of your procedure and planning the next steps, we'll get you ready to have your life-changing LASIK procedure completed right here, at our Las Vegas surgical suite.
Which Laser Eye Surgery Should I Get: LASIK Or PRK?
Both LASIK and PRK are excellent laser eye surgeries which can dramatically improve your vision and have very similar long-term outcomes. In general, LASIK is more common, but PRK is a better option for some patients, such as those with thin corneas. During your laser vision consult, we'll examine your eyes and evaluate your specific needs to determine which procedure is best for you
Am I A Candidate for LASIK In Las Vegas?
As long as you are healthy, more than 18 years of age, and want to correct a refractive vision issue such as nearsightedness, farsightedness, or astigmatism, then you may be a good candidate for laser eye surgery. Our team will also need to ensure that you have a stable vision prescription, and good overall eye health. Our LASIK specialists can help you fit for laser eye surgery before your consultation?
Our Financing Options at LASIK of Nevada
Of all the factors that may prevent you from getting laser eye surgery, we don't want financing to be one of them. We offer many financing options, including the CareCredit healthcare credit card. To apply for CareCredit, or to learn more about our financing options, speak with one of our specialists today.
Benefits of Laser Eye Surgery in Las Vegas
Having excellent vision, without having to rely on glasses or 
contacts
, can significantly improve your quality of life. After laser eye surgery, our patients are able to read, drive, enjoy active lifestyles, and live more freely. Better vision doesn't have to just be a dream. Schedule your laser eye surgery consultation, and learn how our procedures can improve your eyesight and give you a new lease on life.
Does Laser Eye Surgery Hurt?
Today's LASIK and PRK procedures are two of the most popular elective procedures performed today and can be safer and more comfortable than ever before. Laser eye surgery involves little to no pain, and takes only about 10 minutes to complete. With LASIK, most patients are able to see results in as little as 24 hours, and return to work and other daily activities the day after surgery.