Experienced LASIK Surgeon in Reno
With over 50 years of collective experience, the team at LASIK of Nevada performs advanced LASIK procedures and delivers optimal results for your vision.
Address
LASIK of Nevada – Reno
1000 Caughlin Crossing
Reno, NV 89519
(775) 227-7947
Hours
Monday-Friday 9am-5pm
Monday-Friday
9am-5pm
Address
LASIK of Nevada – Reno
1000 Caughlin Crossing
Reno, NV 89519
(775) 227-7947
Hours
Monday-Friday 9am-5pm
About LASIK of Nevada in Reno
At LASIK of Nevada, experience, education, and expertise define our approach to LASIK surgery. Dr. Richard Rothman, M.D., and the entire team at LASIK of Nevada have dedicated decades to performing laser vision correction procedures using cutting-edge, precise techniques and technology. Having completed over 80,000 successful laser refractive surgeries, our team's experience is unmatched across Nevada.
We perform all-laser LASIK with cool Excimer laser technology, as well as PRK procedures. Our team uses the most exact laser equipment to give you the desired vision outcomes.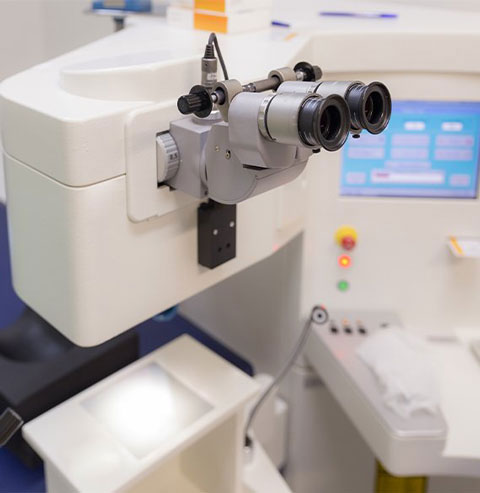 LASIK Surgery in Reno
LASIK surgery is a vision correction procedure that uses a laser to gently reshape your cornea to help fix nearsightedness, farsightedness, and astigmatism. Our team will discuss the details of your LASIK surgery and walk you through the specifics of your procedure to ensure that you feel comfortable and informed throughout the entire process.
In Reno, we will provide you with a LASIK evaluation to determine if you're a good candidate for LASIK. If you choose to proceed, we will perform your life-changing laser eye surgery in Reno.
What's the Difference Between LASIK and PRK?
We recommend PRK laser eye surgery to our patients with thin corneas or other eye conditions. While the PRK procedure is different, it will deliver you the same vision correction as LASIK. Our team can assess your specific needs and discuss whether LASIK or PRK is right for you during your LASIK consultation.
Am I a Candidate for LASIK Surgery in Reno?
If you are healthy, are over the age of 18, and want to correct nearsightedness, farsightedness, or astigmatism, then you may qualify for LASIK. Our doctors recommend having a stable vision prescription for over a year to ensure long-term results. Once you meet these requirements, we will look at your medical history, current eye health, and vision needs to determine if you are a good candidate for LASIK.
Talk to one of our LASIK specialists to learn more about how LASIK can benefit your lifestyle with quality vision. Want to learn more about whether or not LASIK is right for you before your consultation?
How Much Does LASIK Cost in Reno?
The cost of LASIK can vary based on the specifics of your surgery and your insurance coverage. Typically, insurance will not cover LASIK, so we offer low monthly payments and financing options. Learn more about the cost of LASIK surgery, and request our pricing information here.
LASIK of Nevada Financing Options
To make our life-enhancing vision correction procedures as accessible and affordable as possible, we accept several financing options, including the CareCredit healthcare credit card. If you're interested in our financing options or want to apply for CareCredit, speak with a member of our team today.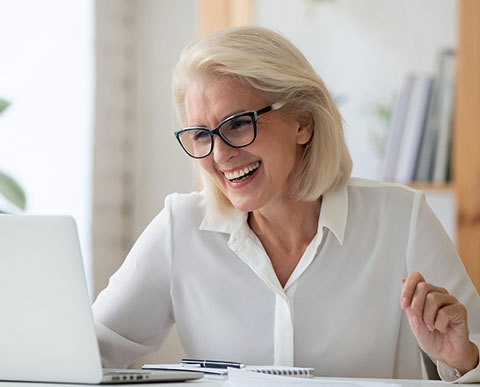 Benefits of LASIK in Reno
If you're looking for clearer vision without the complications of corrective eyewear, then LASIK can benefit your life. Many of our patients can enjoy active lifestyles, reading, and driving without relying on glasses or contacts following their LASIK surgery.
At LASIK of Nevada, we understand the value healthy vision adds to your life. Don't hesitate to schedule your LASIK consultation and learn more about how LASIK can transform your life.
Does LASIK Hurt?
LASIK surgery has little to no pain associated with it, and you should be able to return to work the day after your procedure.
There is little to no pain associated with LASIK surgery, and most of our patients return to work the following day.
LASIK of Nevada Reno
We are so excited to bring our LASIK and PRK surgeries to the city of Reno and the surrounding communities. Sitting at the foot of the Sierra Nevada mountain range, Reno's vibrant culture and signature views are best experienced with clear vision.