Experienced Summerlin LASIK Eye Surgeon
With over 50 years of combined experience, the surgical team at LASIK of Nevada has a level of skill and expertise that allows them to perform advanced laser eye surgeries with confidence for their patients.
Address
LASIK of Nevada – Las Vegas North
1225 S Fort Apache Rd #145,
Las Vegas, NV 89117
(702) 867-2899
Hours
Monday – Friday:
10AM – 6PM
Driving Directions
LASIK of Nevada in Summerlin is located at 1225 S Fort Apache Rd, #145 Las Vegas, NV 89117
If you're coming from the east, get on US-95 N heading west. Continue to exit 81A for Summerlin Pkwy, which will go for 0.9 miles. Continue onto NV-613/Summerlin Pwky W for 1.8 miles, then take the Rampart Blvd exit. Turn left onto Rampart Blvd, and you'll pass the Rampart Casino on your right. From there, go 1.5 miles and turn right after the Jiffy Lube. We'll be on the south side of the Fort Apache Commons Shopping Mall.
If you're coming from the south, get on Co Rd 215 W heading north. Take exit 21 for Flamingo Rd, passing the Home Depot on your right. Merge onto W Flamingo Rd, and in 0.2 miles turn left onto S Fort Apache Rd, passing Smith's Food & Drug on your right. Continue 3 miles, and turn left into the Fort Apache Commons Shopping Mall, where we'll be in the same building as Elements Massage.
Proudly Serving Summerlin, NV
LASIK of Nevada is proud to offer life-changing LASIK surgery to the people of Summerlin and the surrounding areas, including Sun City Summerlin, Desert Shores, Peccole Ranch, Charleston Preservation, Pinto Palomino, West Sahara, Summerlin West, Eastland Heights, and more.
Situated at the base of the La Madre mountains, there's so much natural beauty to take in, and some wonderful golf at the Angel Park Golf Club or TPC Las Vegas. With help from LASIK of Nevada in Summerlin, you can enjoy it all with freedom from the hassle of glasses or contacts.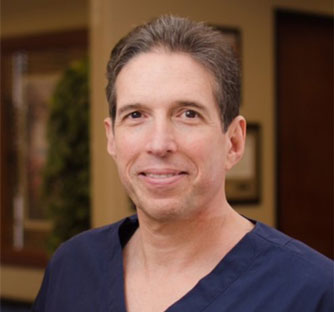 About LASIK of Nevada in Summerlin
LASIK of Nevada prides itself on the expertise, experience, and education of its surgical team, led by Dr. Richard Rothman. We use the latest advanced technology and techniques in the field to bring lasting improvement to our patients' vision. With over 65,000 successful surgeries under their belts, the LASIK of Nevada team only continues to grow and bring great results to our patients.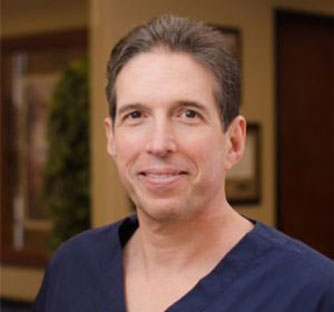 LASIK Eye Surgery in Summerlin
We actually offer two amazing procedures at LASIK of Nevada here in Summerlin: LASIK and photorefractive keratectomy (PRK). Both of these procedures gently reshape the cornea to improve nearsightedness, farsightedness, and astigmatism.
Before your procedure, you'll have an opportunity to get to know our friendly and knowledgeable staff at a virtual or in-office consultation. You'll have the opportunity to get answers to any questions you may have. A thorough eye evaluation will help us determine which laser vision correction procedure is best for you. We will provide you with all the information you need to feel comfortable moving forward with this amazing and life-changing experience!
Which Eye Surgery Should I Get, LASIK or PRK?
Both LASIK and PRK are safe and effective surgical options for vision correction. Determining which procedure is right for you depends on a complete evaluation of your eyes, which will be conducted by members of our medical staff at LASIK of Nevada. For example, a patient with thinner corneas may be a better candidate for PRK, while LASIK may be a better choice for most patients.
Am I a Candidate for LASIK Eye Surgery in Summerlin?
Any healthy adult over the age of 18 who's looking to correct some component of their vision, whether that's nearsightedness, farsightedness, or astigmatism, can be a candidate for LASIK or PRK. We will also need to verify that you have a stable vision prescription and good eye health, which we can help evaluate prior to surgery.
How Much Does LASIK Eye Surgery Cost in Summerlin?
It actually does depend on which surgery you undergo, what technology we have to use, your initial prescription, and other factors. Also, because LASIK and PRK are considered "elective" surgeries, they're often not covered by insurance. However, we do offer great financing options with affordable monthly payment plans.
Our Financing Options at LASIK of Nevada
We definitely don't want cost to be the reason you don't come to us for a life-changing vision correction procedure. We offer a number of financing options, including a health care credit card, like CareCredit.
Benefits of LASIK Eye Surgery in Summerlin
It's an amazing feeling to experience visual freedom and to reduce or eliminate your dependence on glasses or contact lenses.
After your procedure, you'll find yourself doing normal activities such as driving and exercising with a freedom you've never felt before. Come in for a consultation with us and see how one of our procedures can change your life.
Does LASIK Eye Surgery Hurt?
LASIK and PRK are both fairly quick and comfortable procedures for patients and typically take less than 10 minutes. With LASIK, many patients report seeing results within a day and can resume normal activity soon after their procedure.